Medical cannabis research published online in 2016 in Society for the study of addiction looks into if Vaping cannabis (marijuana) has the potential to reduce tobacco smoking in cannabis users
"Budney et al. 1 provide an informative and balanced overview of issues
regarding the emerging use of 'vaping' as a route of administration (ROA) for
cannabis. Electronic cigarettes (e-cigs) have caused considerable debate, and
while similar issues apply to vaporizers for delivering cannabis, the
implications of their growing availability and impact on cannabis use have been
largely overlooked. In addition to issues highlighted by Budney et al., we argue that one of the
greatest harms associated with cannabis is its strong relationship with
tobacco, and vaping cannabis has the potential to reduce both cannabis-related
pulmonary harms and tobacco addiction. " *
Chronic doctors telehealth process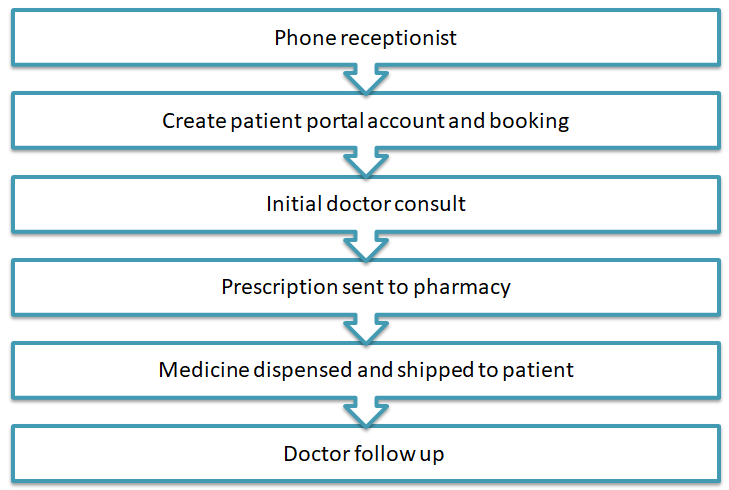 Medical
cannabis therapies are derived from the marijuana plant cannabis indica
and cannabis sativa and prescribed online by doctors in australia and
are considered by the TGA (Therapeutic Goods Australia) as 'prescription
medicines' in all cities Sydney, Brisbane, Melboure, Darwin, Tasmania, Perth,
Canberra and states ACT, QLD, NT, TAS, WA, NSW and VIC. Australian medical
cannabis therapies still need further rigorous research to prove health and
safety properties. Summary in these studies found:

" If vaporizers can reduce
cannabis and tobacco co-administration, the outcome could be a reduction of
tobacco use/dependence among cannabis users and a resultant reduction in harms
associated with cannabis. Indeed, if vaping cannabis becomes commonplace in the
future, the next generation of cannabis users might never be exposed to
nicotine or tobacco in the first place.  "*
Call us today for more info
When considering medicinal cannabis therapies for your chronic condition each patient must consider the possibility of side effects and if the benefit of symptom control outweighs the side effects.
Look
out for more article updates by the Chronic Doctors.
www.Chronicdoctors.com.au
111
Eagle Street Brisbane
4000, Queensland, Australia
As with all posts for more information see the link to article and TGA
guidelines below:
Medicinal cannabis | Therapeutic
Goods Administration (TGA)
1Budney
A. J., Sargent J. D., Lee D. C. Vaping
cannabis (marijuana): parallel concerns to e-cigs. Addiction 2015; 100; 1710–1.