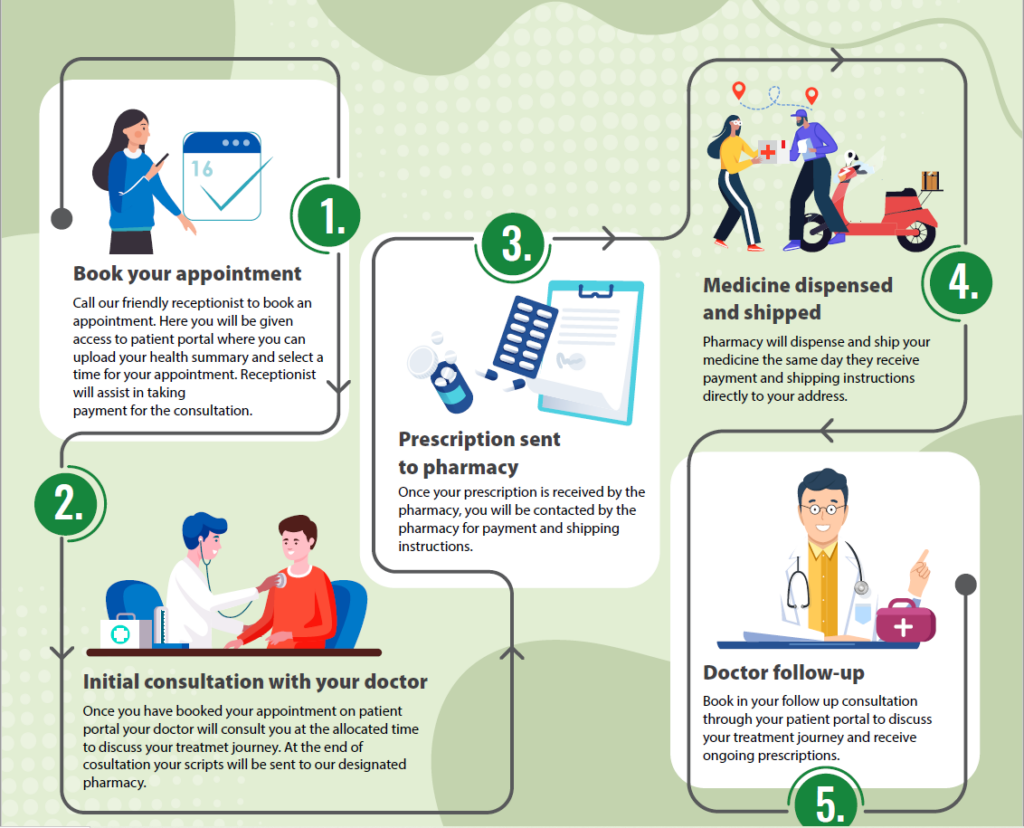 Get an appointment today!
Medical cannabis research published online in 2017 in Substanceuse and Misuse looks into assessing interest in the medicinal use of cannabis in australia.
"The majority of Australians support a change in legislation to allow the use of cannabis for medical purposes. Despite strong public support, very little is known about the patterns of medicinal cannabis use among Australians. "
Medical cannabis therapies are derived from the marijuana plant cannabis indica and cannabis sativa and prescribed online by doctors in australia and are considered by the TGA (Therapeutic Goods Australia) as 'prescription medicines' in all cities Sydney, Brisbane, Melboure, Darwin, Tasmania, Perth, Canberra and states ACT, QLD, NT, TAS, WA, NSW and VIC. Australian medical cannabis therapies still need further rigorous research to prove health and safety properties. Summary in these studies found:
"The majority of medicinal cannabis inquirers mentioned cannabis to alleviate pain. Further, compared to other callers, medicinal cannabis inquirers were more likely to be male, unemployed, older, and have recently started using cannabis.These findings highlight the need for future research to better understand the issues faced by Australians regarding the use of cannabis for medicinal purposes and how they may be meaningfully addressed. Particular focus should be placed toward older, unemployed males. "
When considering medicinal cannabis therapies for your chronic condition each patient must consider the possibility of side effects and if the benefit of symptom control outweighs the side effects.
Look out for more article updates by the Chronic Doctors.
111 Eagle Street Brisbane
4000, Queensland, Australia
As with all posts for more information see the link to article and TGA guidelines below:
Medicinal cannabis | Therapeutic Goods Administration (TGA)
• Gates, Peter J., and Lucy Albertella. "The cannabis information helpline: assessing interest in the medicinal use of cannabis in Australia." Substance use & misuse 52.12 (2017): 1634-1638.